Friday, May 01, 2020
Socialist Standard No. 1389 May 2020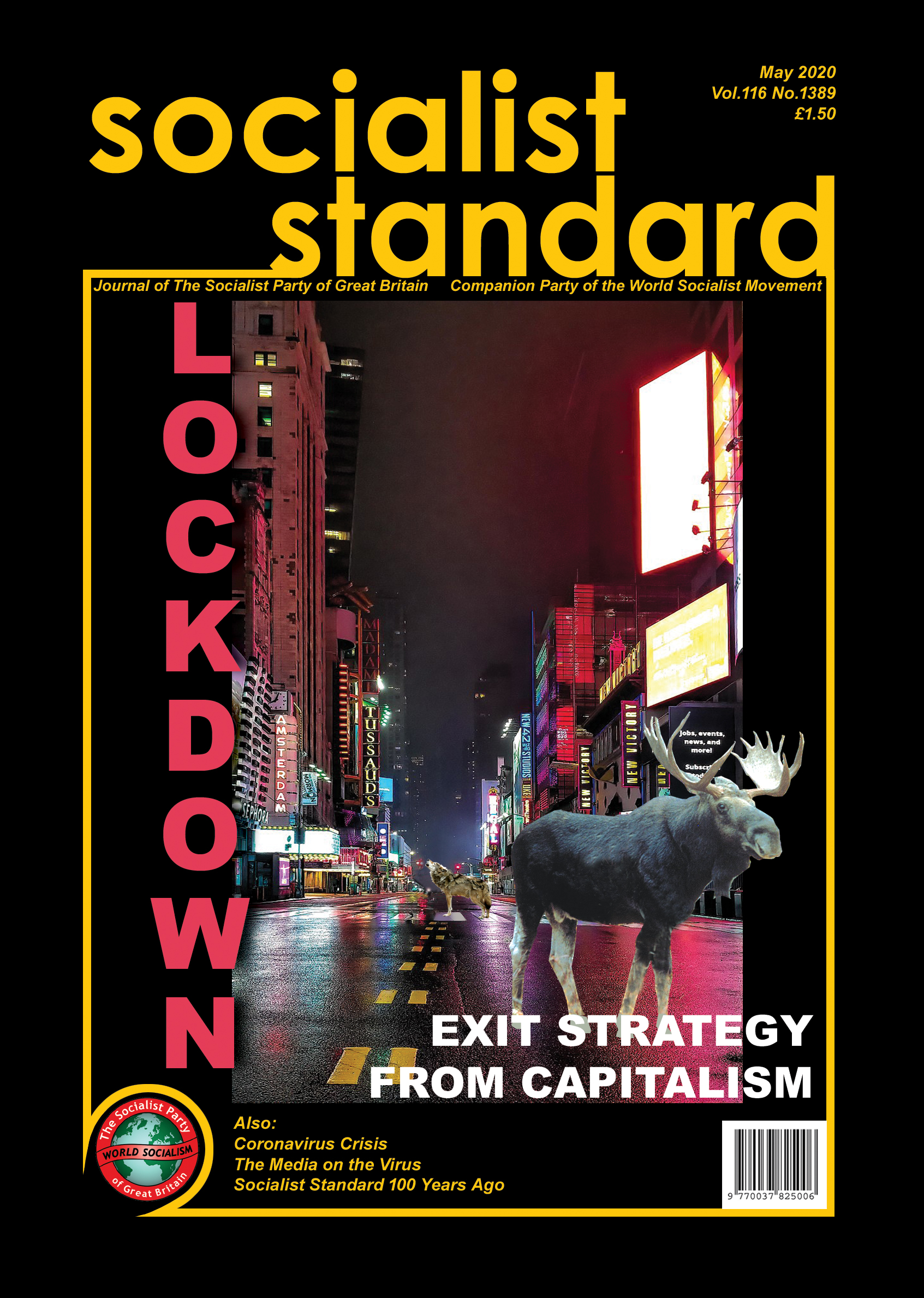 PDF Versions
(Double Pages 17.7 MB)
May 2020 IPS
(Single Pages 3.2 MB)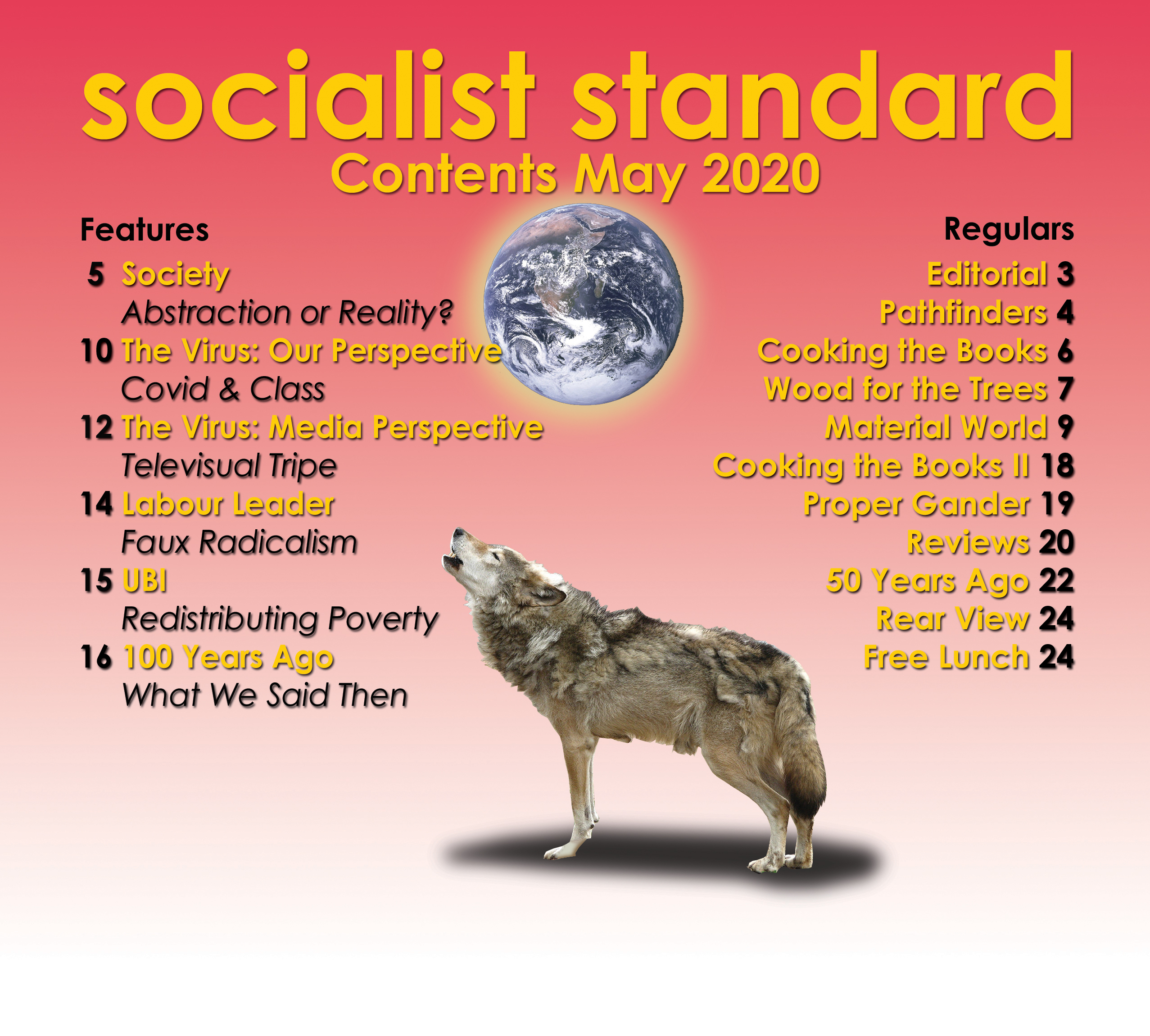 Click above contents image for image map links page.
A myth pervades that 1917 was a 'socialist' revolution rather it was the continuation of the capitalist one. What justification...

The Socialist Party insist the working class is the only social force capable of putting an end to capitalism—the root cause of econom...